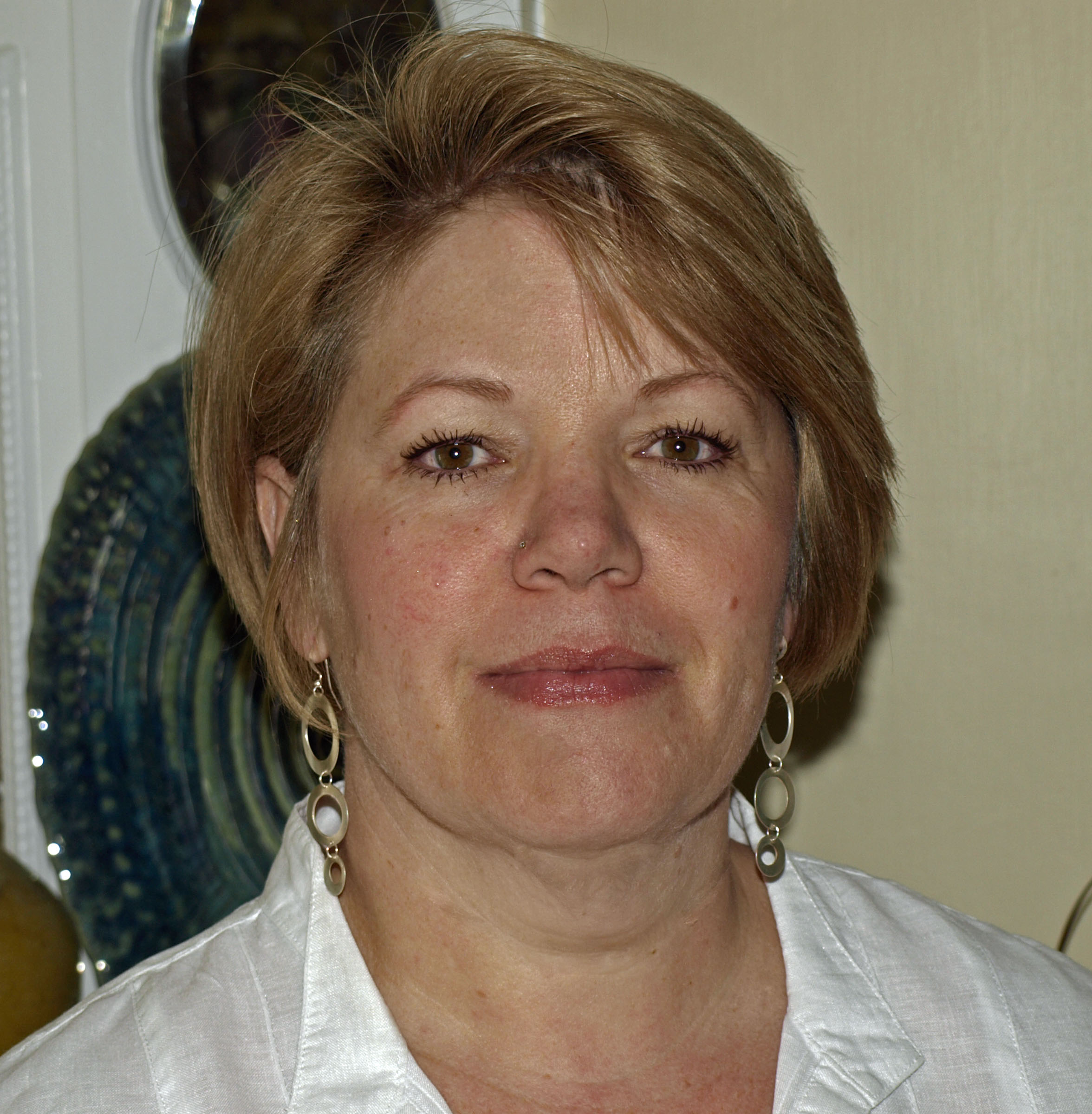 Creative Edge & Finishes
Heather Thomas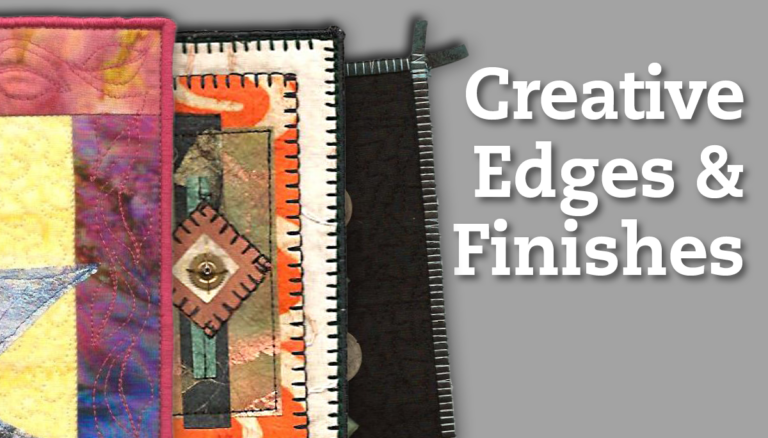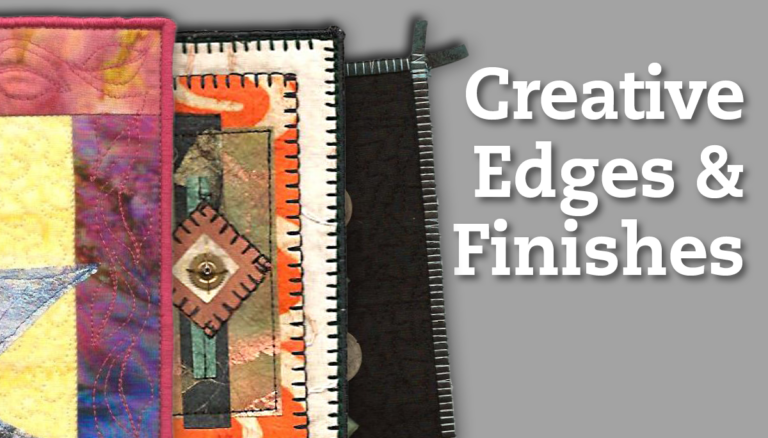 In-depth Instruction; over 150 mins
On-demand video access anytime
Bonus downloadable PDF resources
Access to class Q&A
Session 1: Introduction
6:08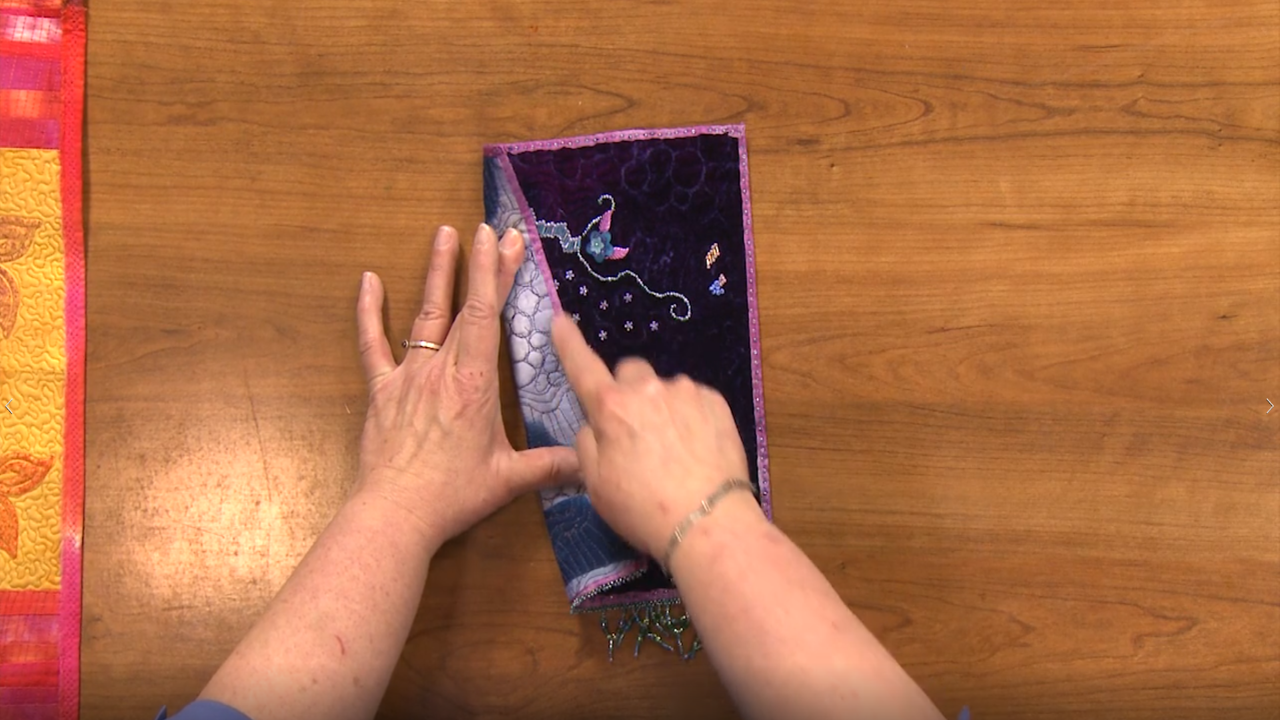 Session 2: Seven Funky Edges
10:31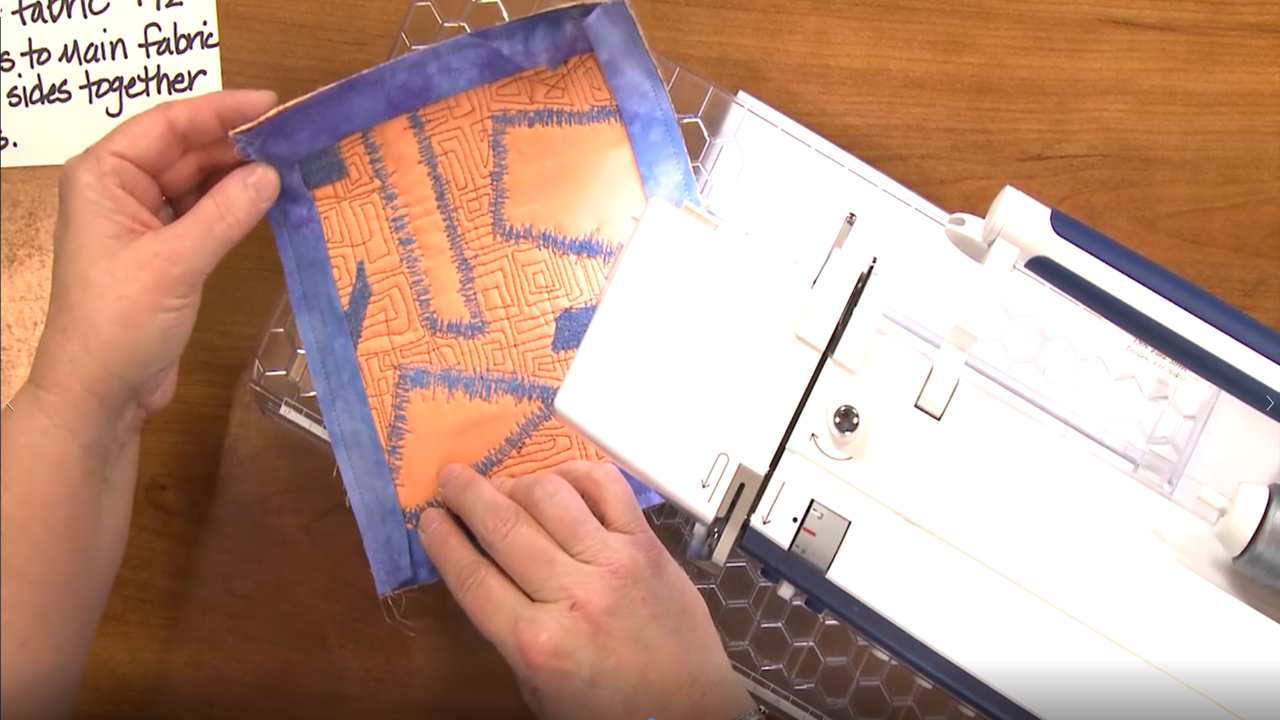 Session 3: Tradition with a Twist
37:22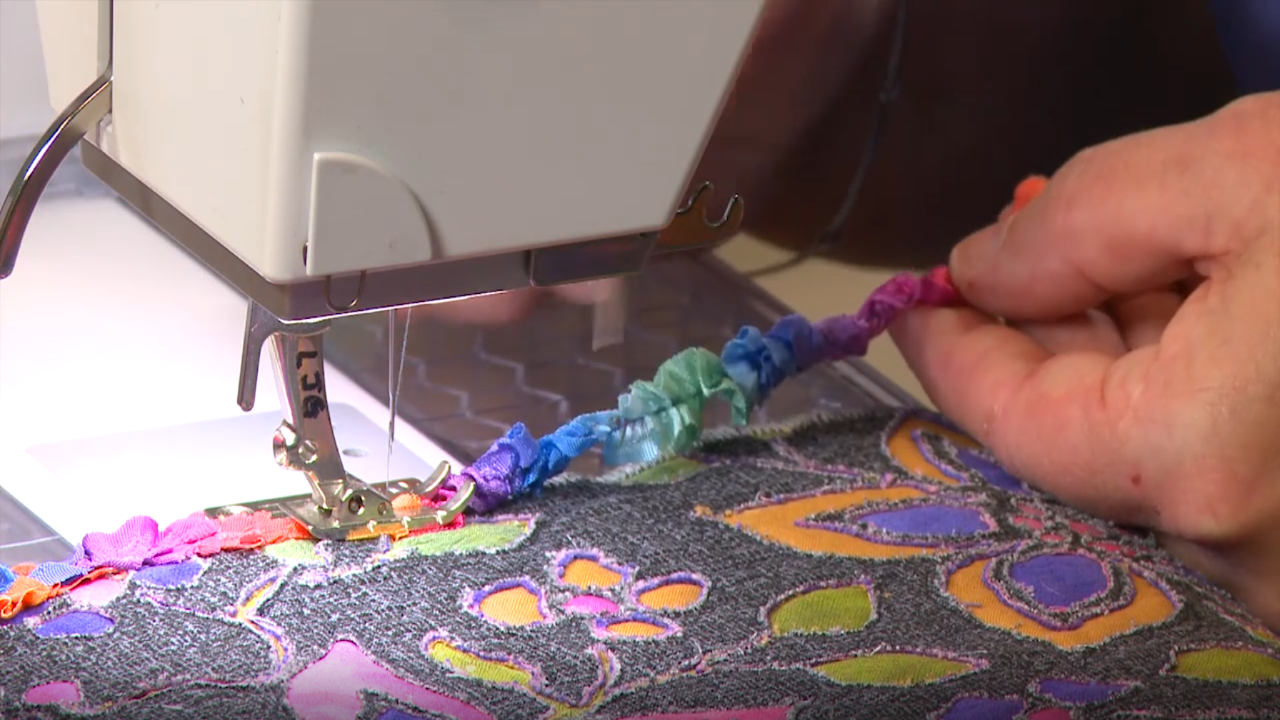 Session 4: Edges with Embellishments & Funk
39:04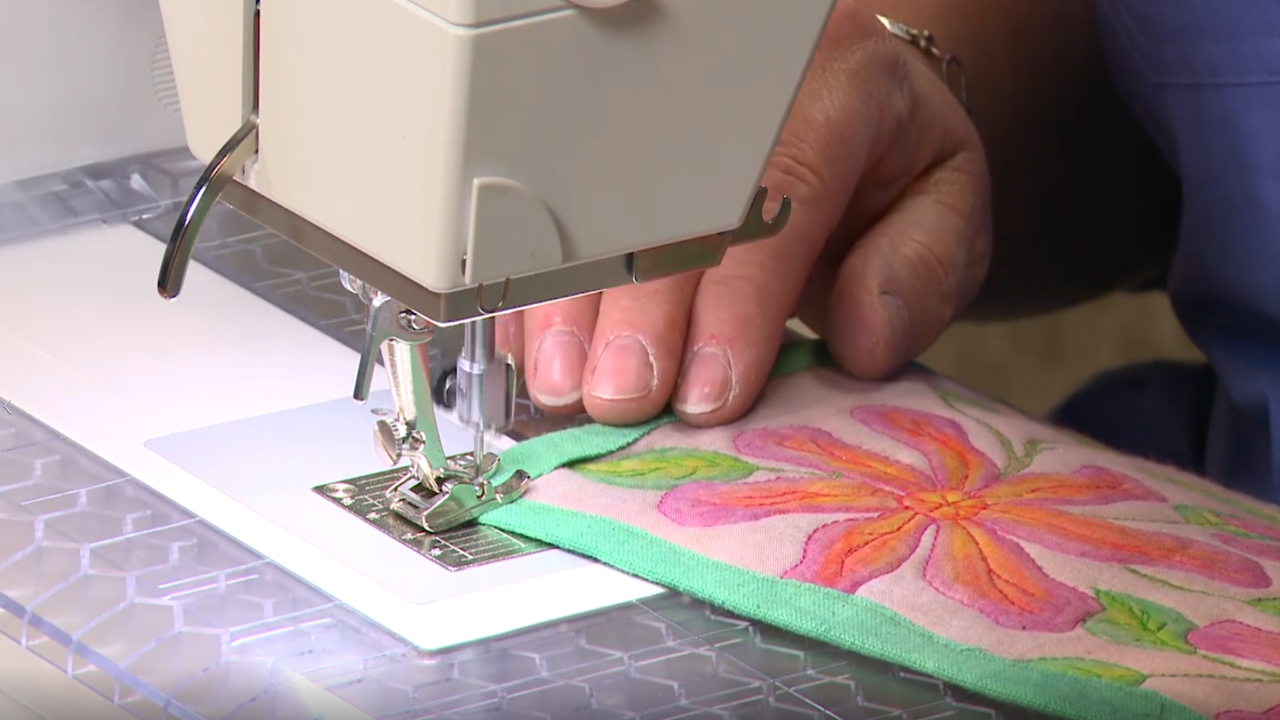 Session 5: Complex Edges & Finishes
53:35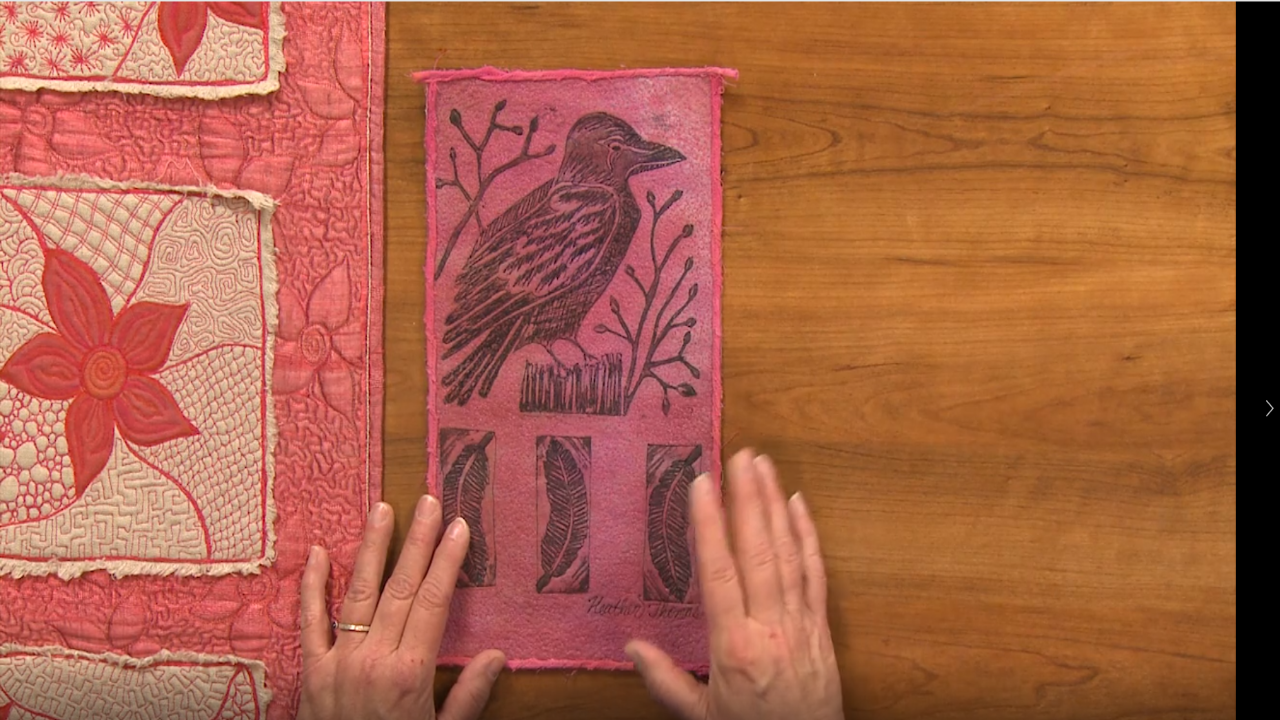 Session 6: Final Overview
2:46
Not all quilts need to end with a plain binding! In this class, taught by art quilter Heather Thomas, you will learn 10 different techniques for adding edges and finishes to your quilted projects:
Satin Stitch with Rattail
Two Toned Double French Binding
Sandwich Facing with a Wavy Edge
Gathered Ribbon Edging
Single Fold Hand Beading Binding
Raw Edge Sectioned Binding
Iron-on Curved Edge Binding
Ripped Iron-on with Twisted
Couched Fabric
Single Fold Ripped Edge with Fray & Couched Ribbon
Whether it's a Two Toned Double French Binding or Burnt Edges, each of these techniques can add some extra beauty or funkiness to the edges of your quilts.
Heather will go over, in detail, using Rattail, Iron-on adhesives, hand beading and lots more. This is a can't miss, fabulous class; packed full of interesting and unusual endings!
Heather Thomas
Heather is a mixed-media fiber artist with a passion for color and a dedication to teaching. After a decade of making original yet traditional work, she began venturing out toward art quilting, embellishments, and mixed media work. She is the author of "A Fiber Artists' Guide to Color & Design" and "Fabric Embellishing: The Basics & Beyond."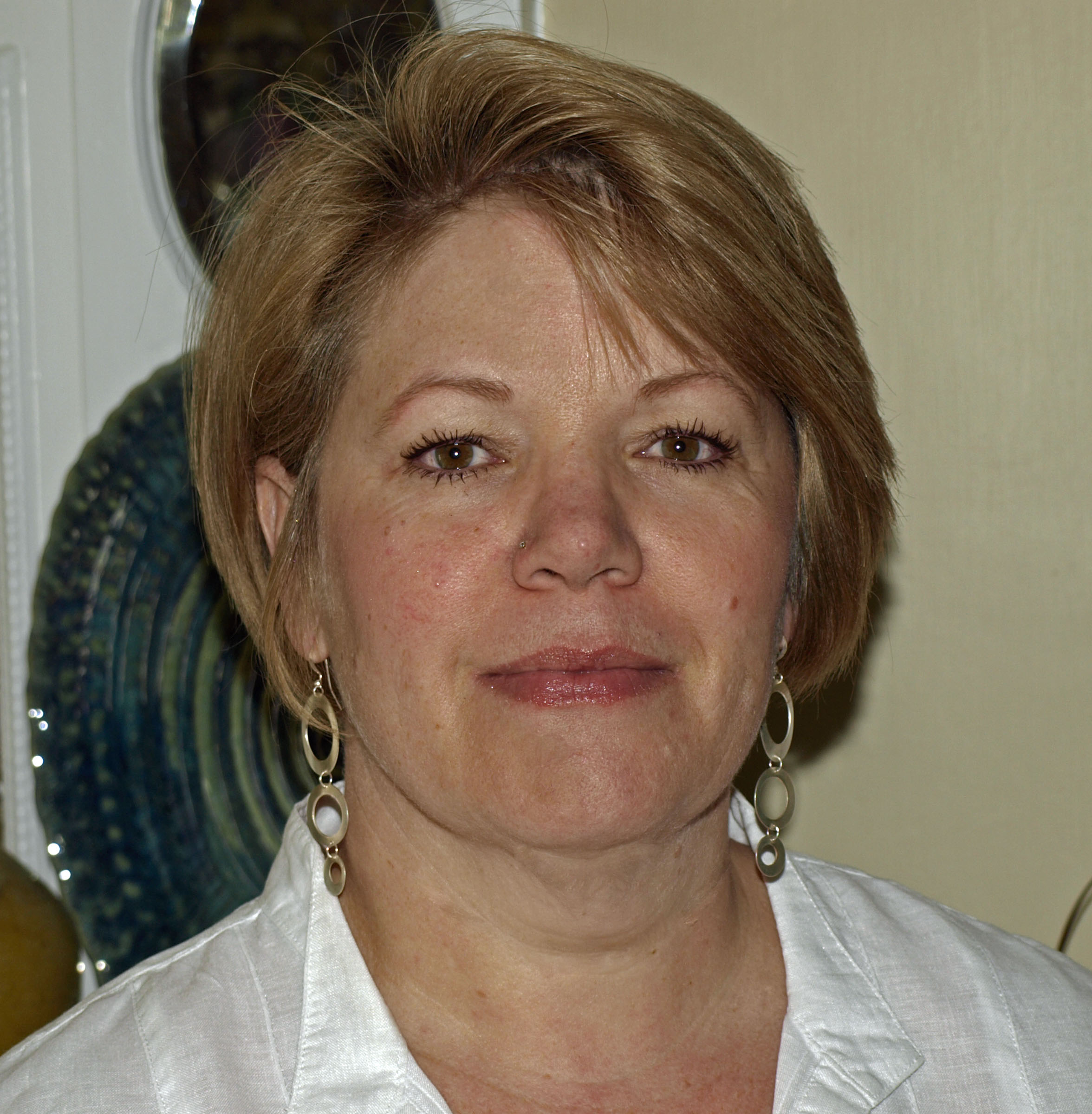 Bonus materials available after purchase
How do I know what the Class covers?
Can I view a Class on my tablet device or mobile phone?
How do I access the Bonus Materials for the class?
Can I print out Class details?
What are PDF downloads?
Are there any system requirements to view the Class video content?
How do I contact Craft And Hobby?