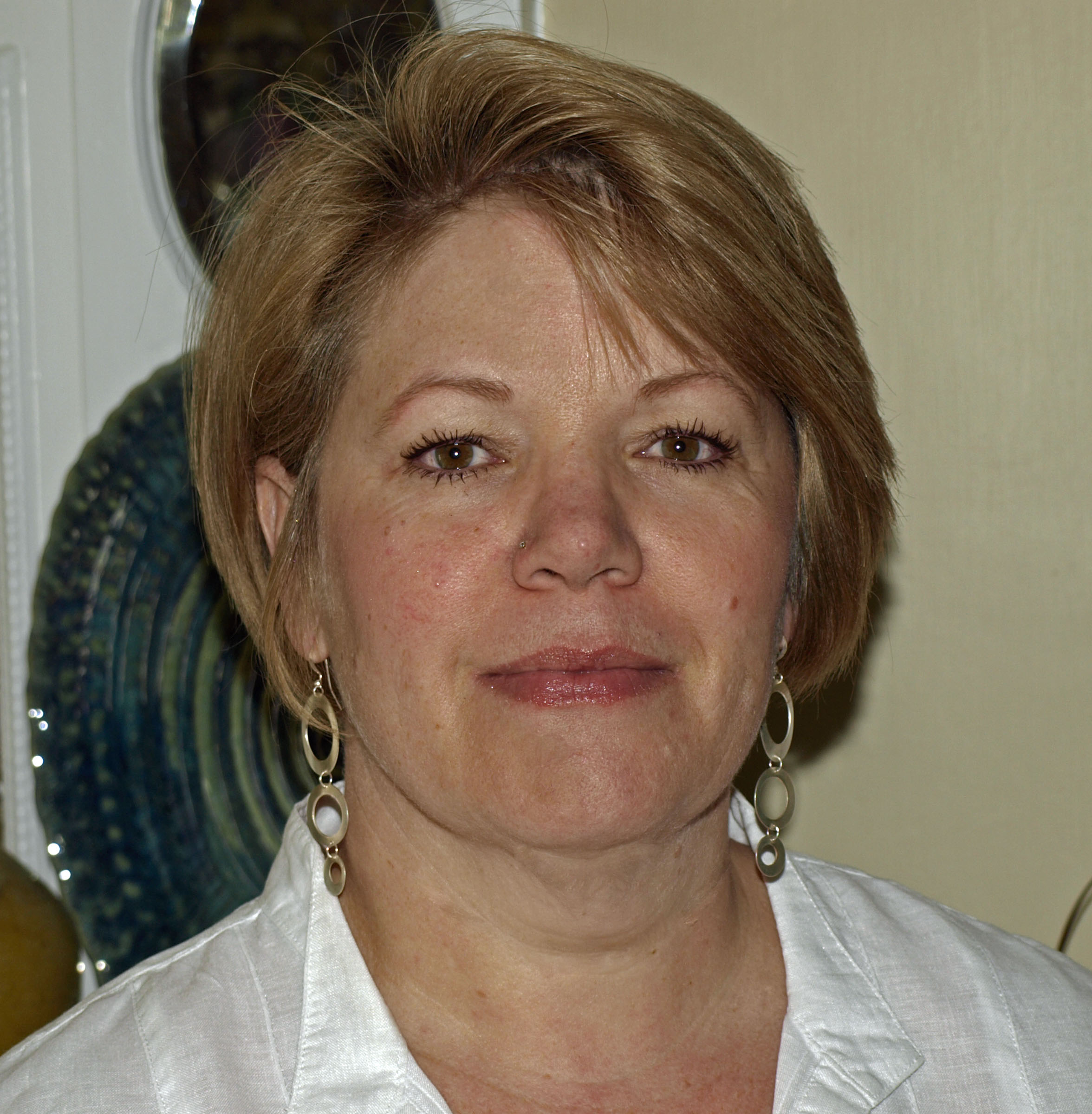 Raw Edge Machine Applique
Heather Thomas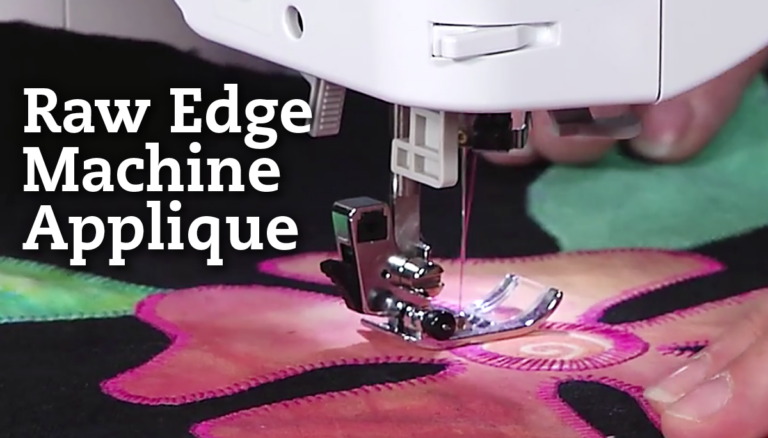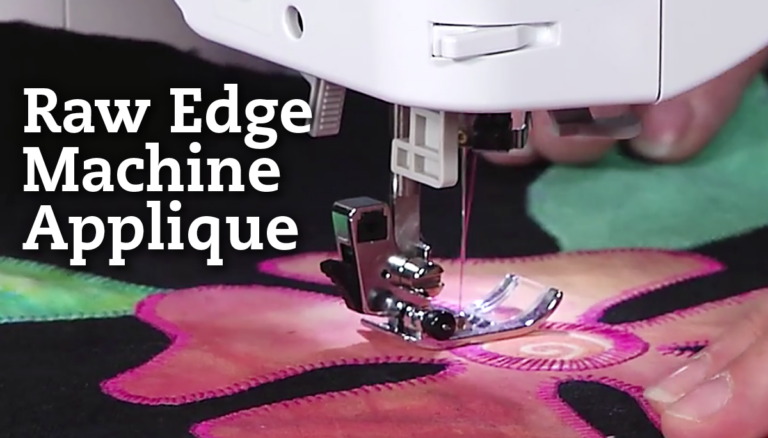 In-depth Instruction; over 130 mins
On-demand video access anytime
Bonus downloadable PDF resources
Access to class Q&A
Session 1: Overview & Supplies Needed
13:58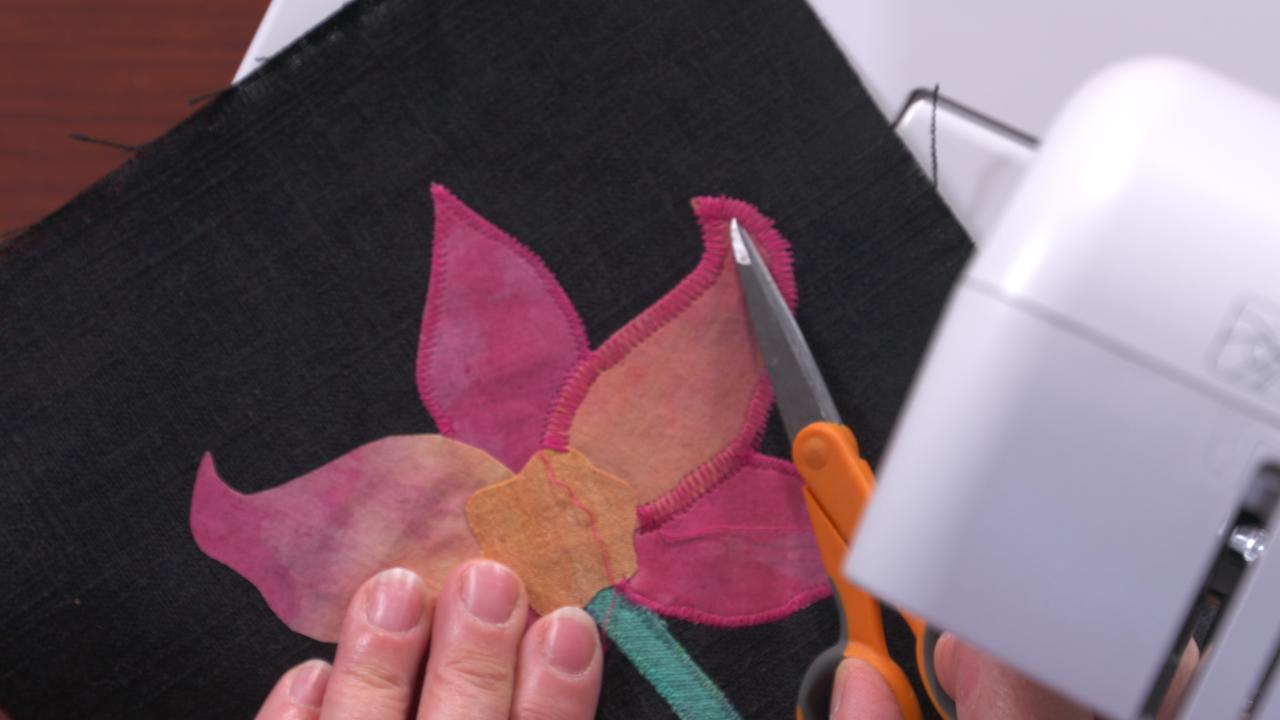 Session 2: Zig Zag & Buttonhole Applique
37:28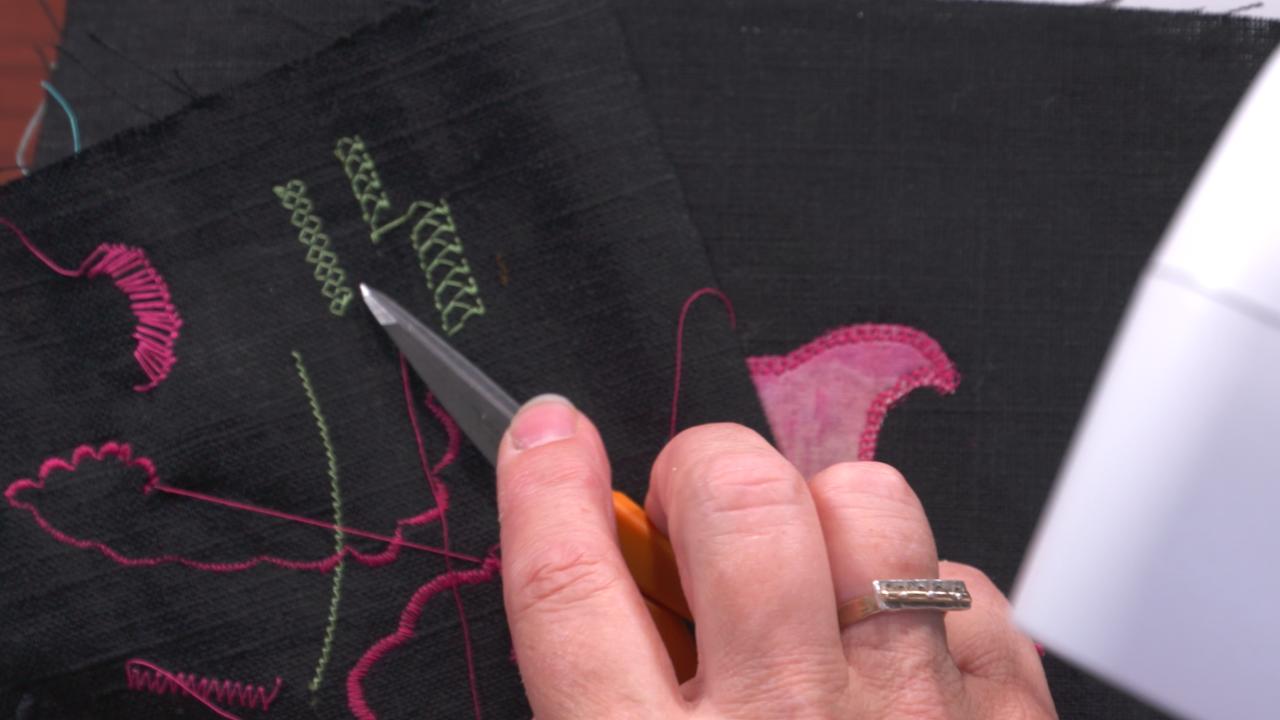 Session 3: Mix of Decorative Stitches
19:26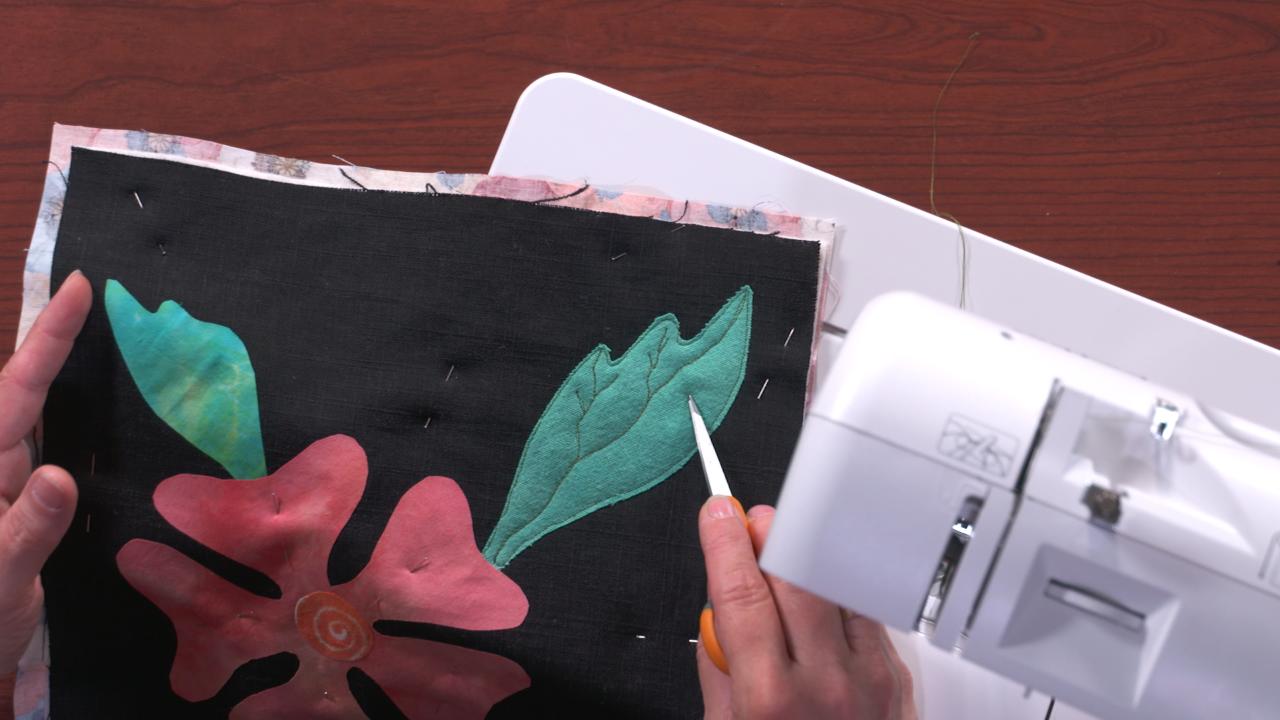 Session 4: Appliquilting: Straight Stitch
9:11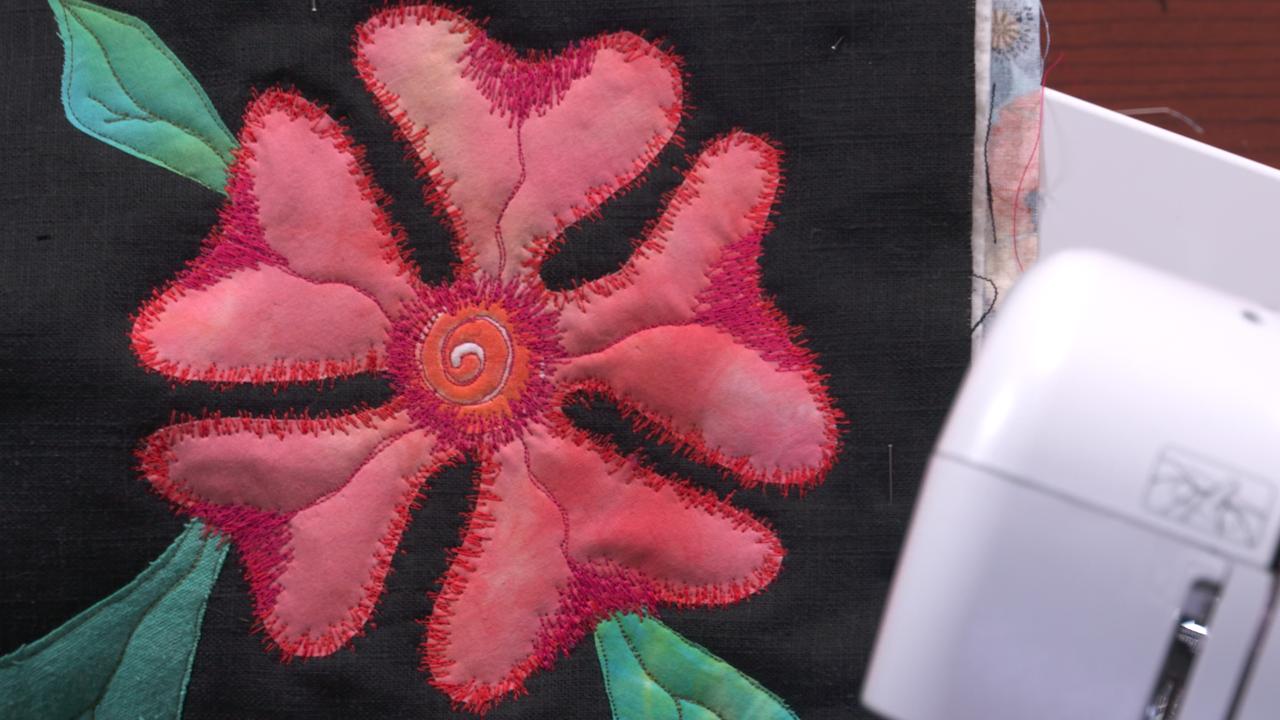 Session 5: Appliquilting: Herky Jerky
18:36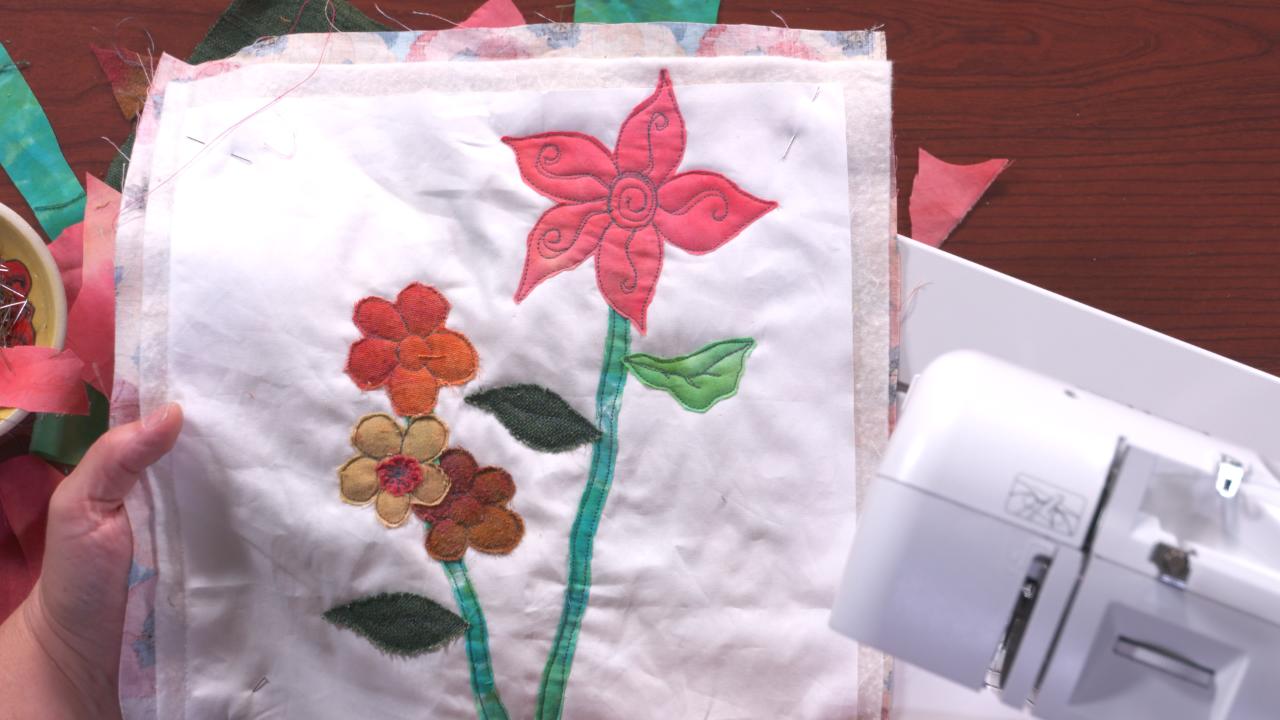 Session 6: Freestyle Applique
31:03
Applique designs can come from anywhere. In this class, taught by Heather Thomas, you will see how to use existing applique designs, or create your own, to make fun blocks that can be stitched together into a quilt or used on their own in a smaller project, like a pillow.
Selecting the right iron-on adhesives and stabilizer can have a big impact on your final applique shape. Heather will discuss the types of products she prefers to use and will demonstrate a method of applying adhesive that eliminates extra fullness and helps to create dimension with stitching.
Several different stitches can be used when appliqueing a shape in place. Heather will demonstrate several stitch options and teach you the best ways to begin and end stitches around a shape. You will also learn how to incorporate several stitches and multiple stitch widths within the same applique shape.
Applique and quilting can also be done at the same time using a technique known as appliquilting. Learn several ways to do this technique including using a straight stitch, a fun stitch known as the herky jerky and a free form method known as freestyle applique.
Heather Thomas
Heather is a mixed-media fiber artist with a passion for color and a dedication to teaching. After a decade of making original yet traditional work, she began venturing out toward art quilting, embellishments, and mixed media work. She is the author of "A Fiber Artists' Guide to Color & Design" and "Fabric Embellishing: The Basics & Beyond."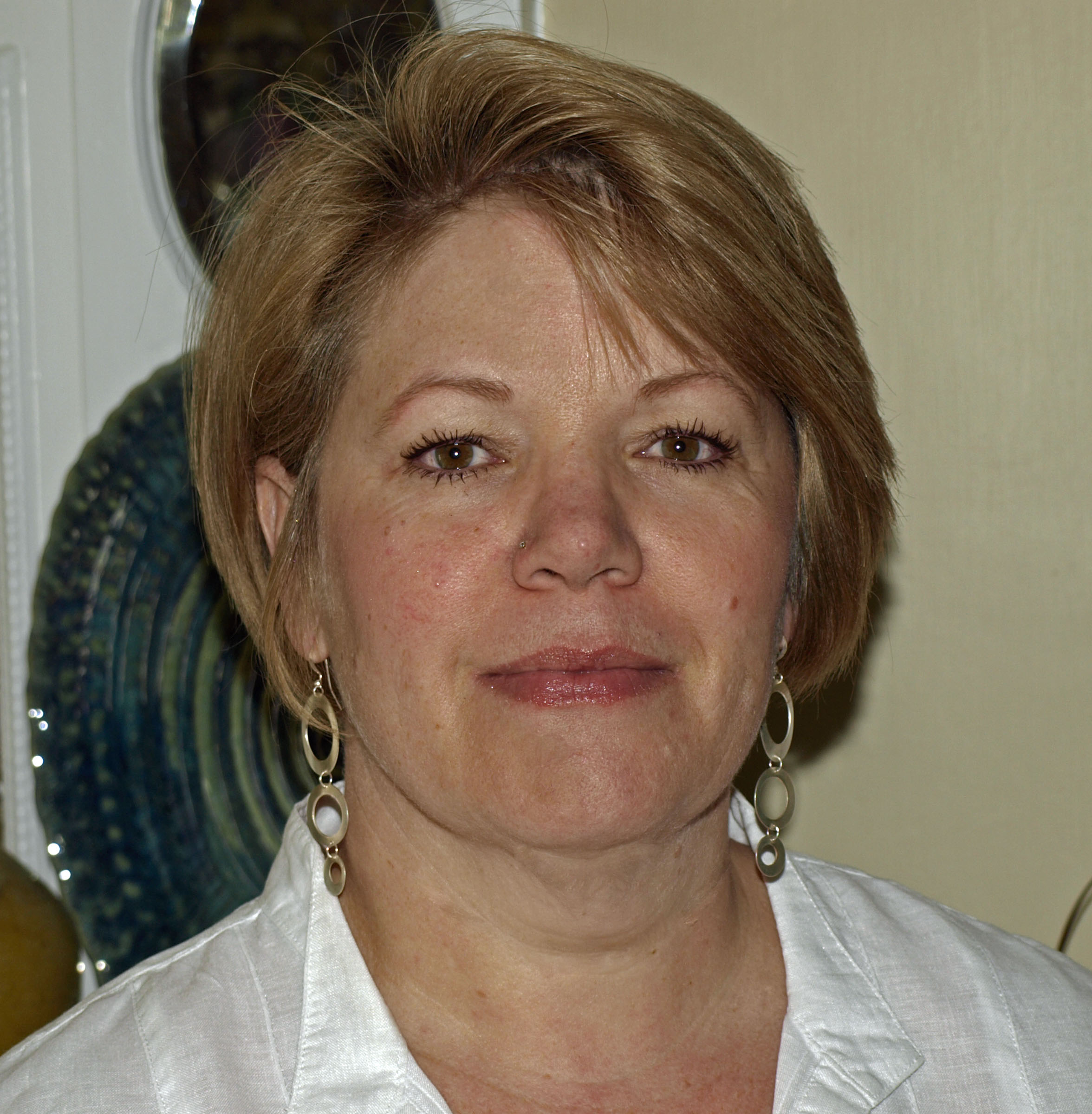 Bonus materials available after purchase
How do I know what the Class covers?
Can I view a Class on my tablet device or mobile phone?
How do I access the Bonus Materials for the class?
Can I print out Class details?
What are PDF downloads?
Are there any system requirements to view the Class video content?
How do I contact Craft And Hobby?