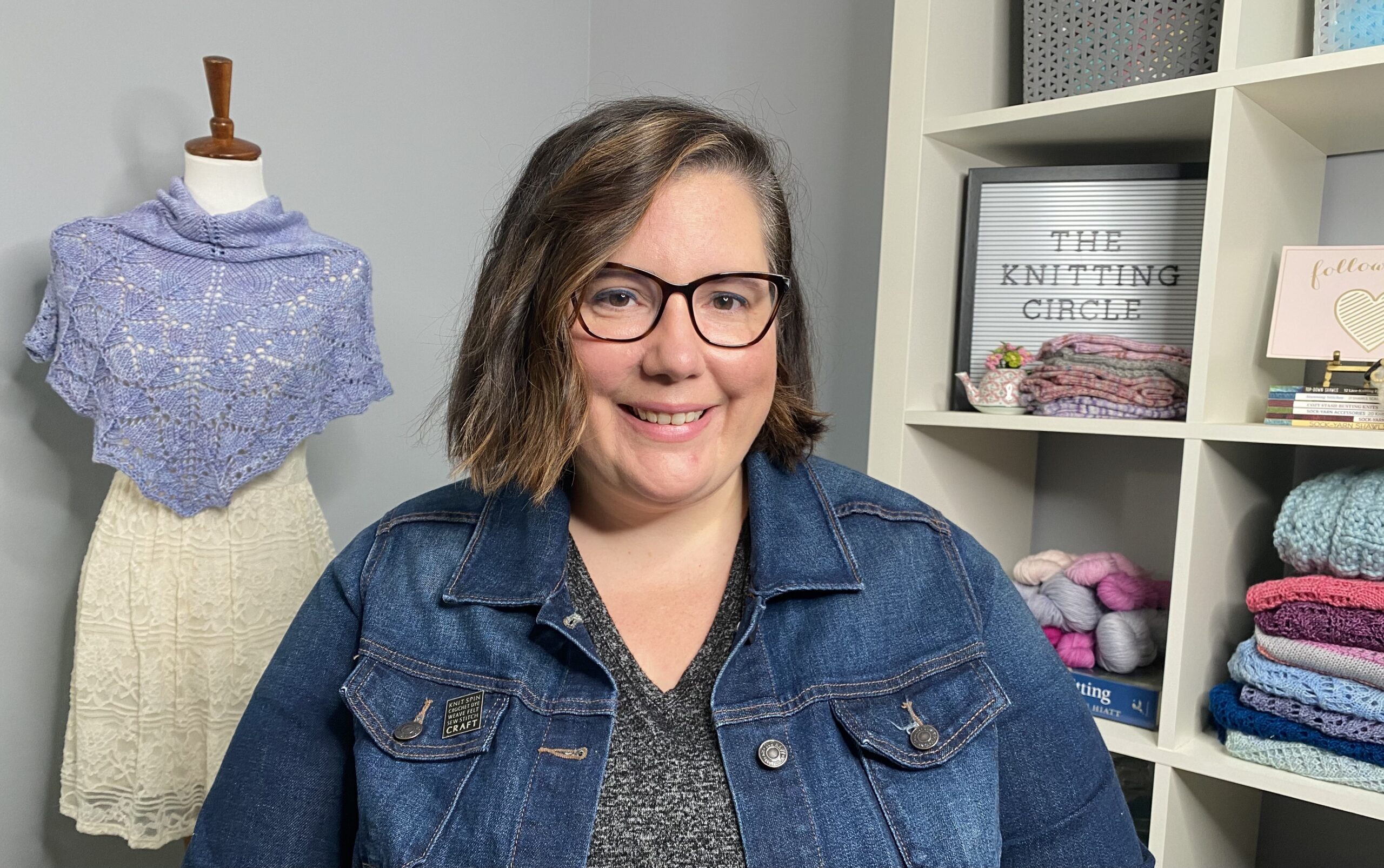 Baby Blanket for Beginners
Jen Lucas
This baby blanket is the perfect project to put your new knitting skills to work. If you can cast on, knit, purl, and bind off, then you can make this blanket. In this video, Corrina Ferguson reviews some of the skills you need to work this pattern.
This blanket is made in a machine-washable super-bulky yarn. Corrina recommends using a long circular needle when knitting the blanket, as this keeps the added weight of the blanket off your wrists as you're knitting. The pattern uses blocks of seed stitch and Stockinette stitch to create the squares seen in the blanket. The pattern also uses a slipped stitch edging, which Corrina demonstrates. The slipped stitch edge is created by slipping the first stitch of every row purlwise, with the yarn in front of the work.
Corrina also demonstrates how to work seed stitch and Stockinette stitch. Seed stitch is created by alternating knit and purl stitches to create texture. The Stockinette stitch is created by knitting on the Right Side of the piece and purling on the Wrong Side.
Explore videos by Jen Lucas